Welcome to Medway Neurological Network Website
Our AIM:
To be the voice of all those affected by neurological conditions in Medway - a single point of access
Our Mission:
To defend and improve the quality of health and social care services available to those with neurological conditions
To raise awareness of neurological conditions in Medway and the support services that are available
To campaign for improved disability services and facilities
To promote and support services/ therapies/ research projects aimed at improving health & wellbeing, e.g. Medway Skylarks

Our Participants:
Currently we have 14 neurological charities and support groups participating in our Network, and we are also fully engaged with 13 major service providers in Medway. All of our participants are invited to attend our quarterly Steering Group meetings. For a full list of our participants, and links to their websites, please see our
Participants
page.
To view or download our MNN Flyer, please click
HERE
.
Please click on the images below to find out about our Activities, Medway Skylarks - click
here
for
Skylark's videos
, and our Awareness Events.
Activities
Find out about our Neuro-cafes, our campaigns, and our planned events e.g. Medway Neuro-Arts Festival, 19-21 July 2019.
Medway Skylarks
We help organise & promote this singing & movement (Sing to Beat Parkinson's) group, that has proven therapeutic benefits - see our videos.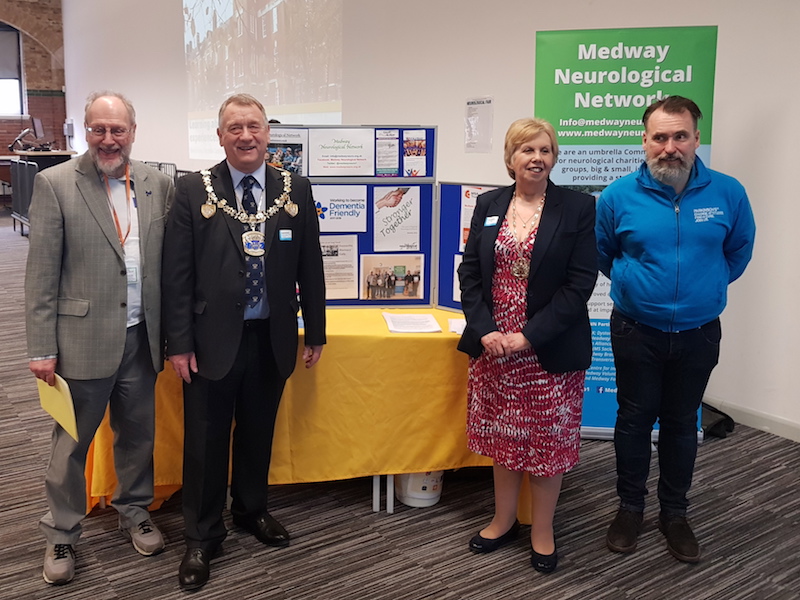 Awareness Events
We help promote our Participant's own awareness events and also organise our own, such as the Medway
Neuro Arts
Festival 2019 & the Medway
Neuro-Fair
2018.
Breaking News:
improving outcomes in population health and healthcare;

tackling inequalities in outcomes, experience and

access;

enhancing productivity and value for money;

supporting broader social and economic development.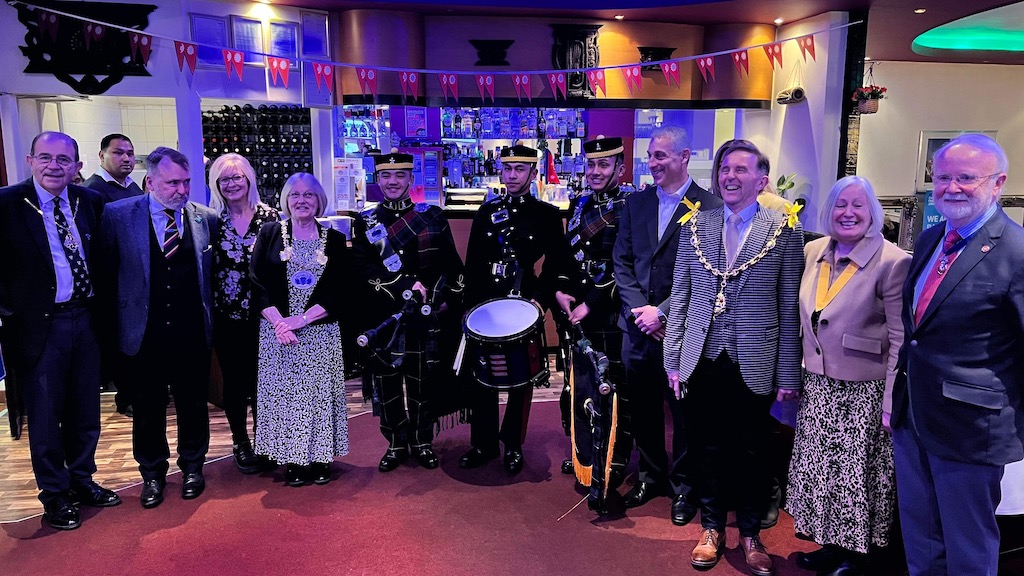 Parkinson's World Awareness Day events, 11 April 2023
Medway Neurological Network organised two events to commemorate this day;
please click
HERE
to see the University of Kent report.
i). Voluntary Community Sector Information Fair, 11am to 3pm at The Paddock Island, Chatham, ME4 4NZ (between the Pentagon Shopping Centre and the Bus Station).
This event enabled over 20 Voluntary and Community Sector (VCS) organisations, such the Alzheimer's Society, the MS Society and Parkinson's UK to promote their local services. In addition, a combined community choir, led by the Medway
Skylarks
(a fun singing and rhythmic movement Group for people with neurological conditions) performed at midday. The Queen's Gurkha Engineers supported this event by providing tents and a marquee and also provided Pipes & Drum accompaniment to the opening ceremony; performed by the Mayor of Medway Cllr. Jan Aldous. We are also pleased to announce that the Lord Lieutenant of Kent asked Mr Bill Cockcroft DL to represent her at this event.
ii).
A fundraising meal
was held at the
Gurkha Brothers
Restaurant, ME4 4FS, 6pm to 9pm, on behalf of the Parkinson's Centre for Integrated Therapy (
PCIT
) and the
Nepalese Parkinson's Disease Association
.
A raffle organised by
Home Instead
was held on the night. The Director of the new Parkinson's Centre for Integrated Therapy, Prof. David Wilkinson, hosted the event. The event was opened by the Worshipful Mayor of Medway, Cllr Jan Aldous, and VIP attendees included: Mr Bill Cockcroft, Deputy Lord Lieutenant of Kent;
Lt Col Guy Cheeseman, Commandant of the Royal School of Military Engineering; Lt Col Ryan Castro, Commandant of The Queen's Gurkha Engineers. The Queen's Gurkha Engineers piped in the food.
There was a
video calls from Sudhir Krishnan (Krish), who is trekking in the Himalayas to raise funds for PCIT (click
HERE
to see his

video

report) & to donate to Krish's fundraiser
please visit his
Just Giving
page.
Munal Subedi

, President of the Nepalese PD Association, video called from Kathmandu to tell us about the

work of this charity

.
Neil Bindemann
, Director of
Person-Centred Neurosciences Society (
P-CNS
) also gave a presentation of his work, including launching 'Cafe Neuro Kafe' to tackle loneliness and isolation in people living with neurological conditions.