Medway Neurological Network

An umbrella Community Support Group for neurological charities & support groups
We are an umbrella Community Support Group for the neurological charities/ support groups active in Medway, Kent, UK
MNN Annual General Meeting, 23 February 2021, by Zoom
The papers for this meeting can be viewed and downloaded by clicking HERE.

If you would like to join this AGM, please register by Email: info@medwayneuro.org.uk; you will then be sent the Zoom link.
Registration starts at 10.30am for an 11am start.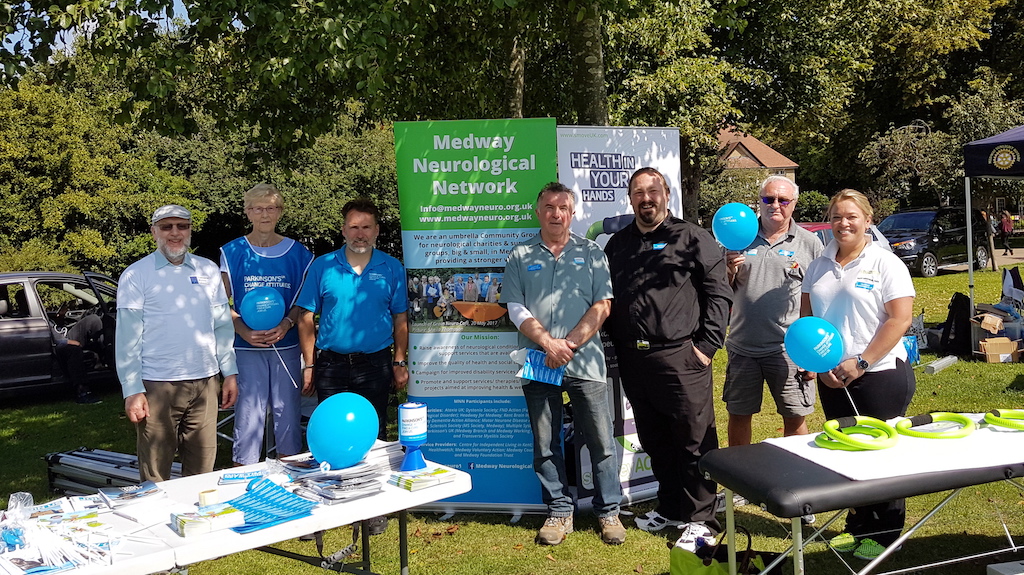 Philip Bungay & Martin Nagler (Co-leads MNN) with Cllr. Vince Maple at the Medway Youth Trust Charity Fair 2017
Download our MNN Information Flyer:
(MnnFlyerApr21)
Governance of Medway Neurological Network
Download our Terms of Reference:
(tormnnsep20.pdf)
Download our Health & Safety and our Safeguarding policies:
(mnnsafeguardingpolicyV4.pdf)
Medway Neurological Network Equality & Diversity Policy
Please click
HERE
to view and download the MNN Equality and Diversity Policy.
Medway Neurological Network Presentation
Please click
HERE
to view the most recent presentation of our work as given at the MNN AGM on 23 February 2021.