Engagement
Medway Neurological Network (MNN) engages with Medway health and social care service providers, such as the Medway Clinical Commissioning Group, Medway Foundation Trust, Kent & Medway Partnership Trust, Medway Community Health; and Medway Council either directly, or by participation in third party events and networks organised by organisations such as Medway Voluntary Action and Involving Medway, as outlined below.
Medway Neurological Network also has a shared seat, with MS Society Medway, on the Medway Physical & Sensory Disabilities Partnership Board.
To see the January 2020 MNN Engagement summary, please click
Here
.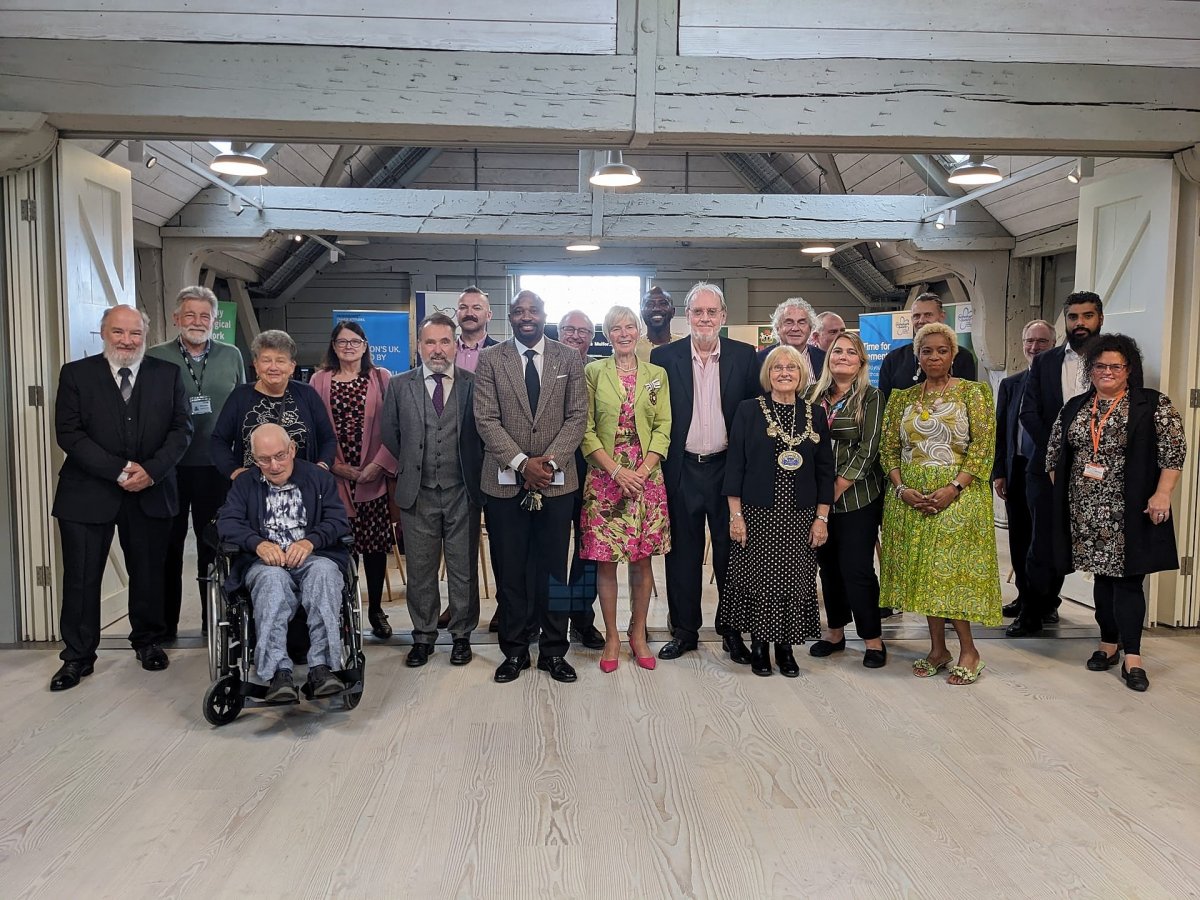 Nigeria Independence Day, 62 Years, Celebratory Lunch,
7 October 2022
Hosted by the Chatham Historic Dockyard Trust and organised by Medway Neurological Network.

It is with great pleasure that MNN has joined forces with the Nigerian Community Association for Kent & Medway in celebrating 62 years of Nigerian independence. But more importantly celebrating the contribution that the Nigerian diaspora in the UK is making not only in the UK as a whole but specifically here in Medway and Kent. The President of the Association is an employee of Medway Council in their Public Health Team: Cllr Siju is a member of Medway Council; Cllr Omolola Oyewusi is a member of the Parish Council in Aylesford.
The
celebrations were opened by the Worshipful Mayor of Medway Cllr Jan Aldous and welcomes were extended by
Richard Morsley (CEO Chatham Historic Dockyard and by Oluseyi Obadare (President of the Nigerian Community Association for Kent and Medway).
After an authentic Nigerian lunch the Co-leads of Medway Neurological Network (MNN), Phil Bungay & Martin Nagler gave a
presentation
on MNN highlighting its Equality and Diversity policy and its pioneering Neuro-cafes (Medway model).
Following this, the following presentations were delivered:
a). Neuro-cafes in Tonbridge & Malling, by Neil
Bindemann, CEO of Primary Care & Community Neurology Society (P-CNS), also known as Person-Centred Neuroscience Society. To see this presentation please click
HERE
.
b). Parkinson's Africa by Rachel Agwu,Operations Co-ordinator. To see this presentation please click
HERE
.
c).
The Royal Navy's West African Squadron by George Hornby, CHDT Volunteer.
Following the talk participants were given a guided tour of Chatham Historic Dockyard.
Improving Access to Psychological Therapies (IAPT) Webinar
Phil Bungay participated in this webinar, hosted by NHS England. It included talks by: Geogina Carr, the CEO of the Neurological Alliance; Wendy, who gave an talk on being a patient living with Dystonia; Dr Jason Price a Consultant Neurophycologist at the James Cook Hospital in Middlesbrough; Dr Michael Dilley from the Wolfeson Neuroreabilitation Services at St Georges Hospital; SW London, and Phil a person living with Parkinson's.
This webinar was part of the Improving Access to Psychological Therapies (IAPT) programme by NHS England. The IAPT programme began in 2008 and has transformed the treatment of adult anxiety disorders and depression in England.

To see this webinar, please click
HERE
.
Community Connection/ Social Prescribing Event, 12 March 2020
Medway Neurological Network had an information stall at this event - organised by Hannah Skerritt (RBLI) - and Medway Skylarks were also invited to perform. In the picture you see Deputy Mayor of Medway Cllr. Jan Aldous visiting our stall flanked by Jane Etheridge (Headway Medway) and some of the Medway Skylarks choir.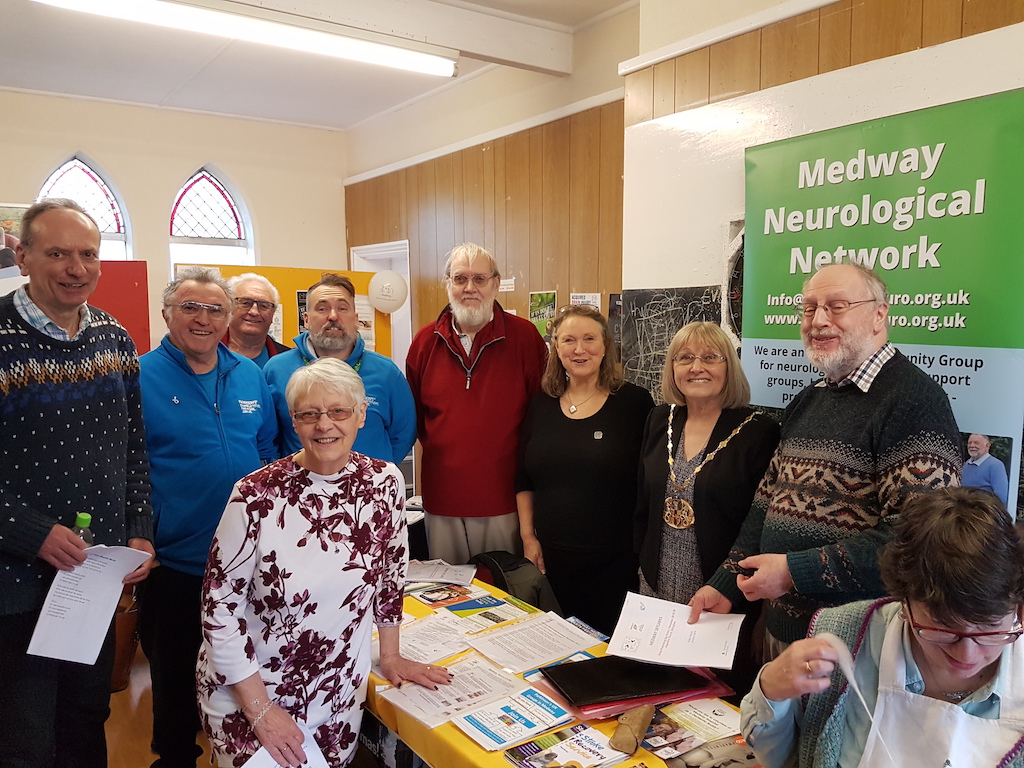 Barry Clout Awards for Volunteering 2019: winners Phil Bungay & Martin Nagler.
Below is a picture of all shortlisted as they were presented at the MVA AGM on 27 Nov.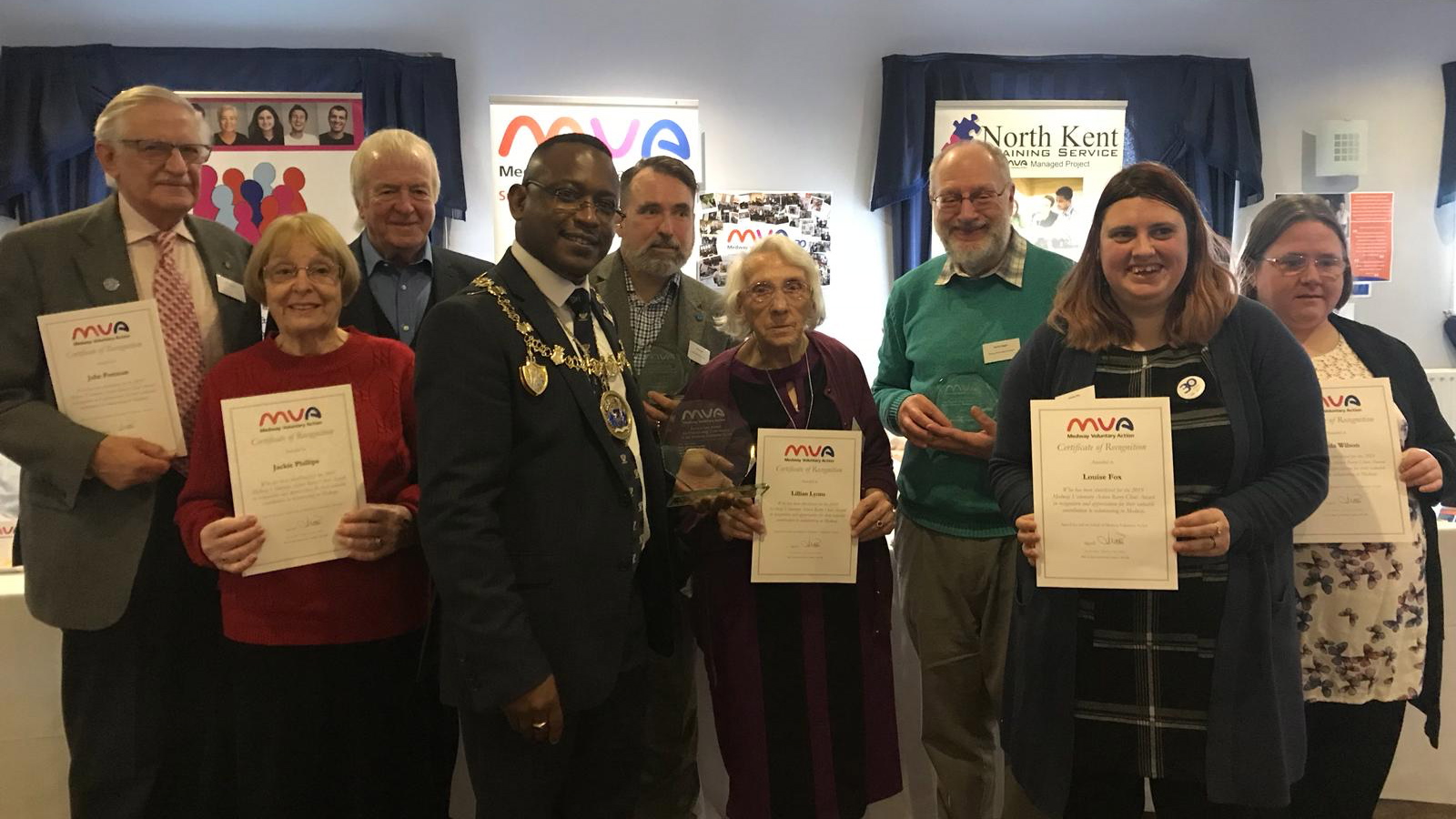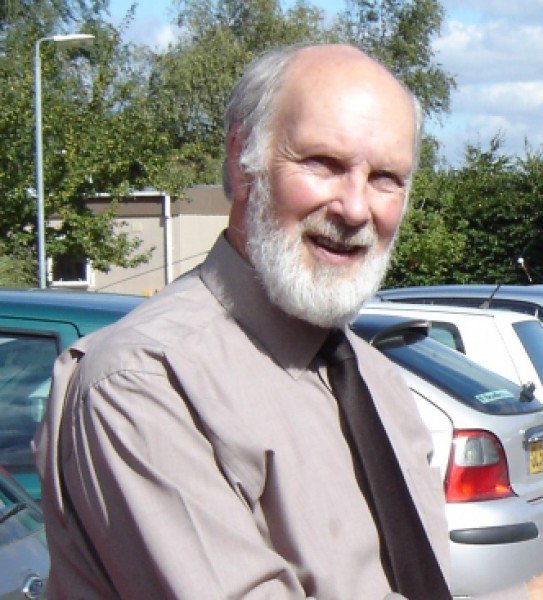 Barry Clout
When this very respected Medway Voluntary Action Trustee passed away in 2015 he left a rich legacy in the people that he inspired and the difference that he made. In memory of Barry, the
MVA
created an annual
Barry Clout
award for outstanding contributions to the Medway Voluntary Sector.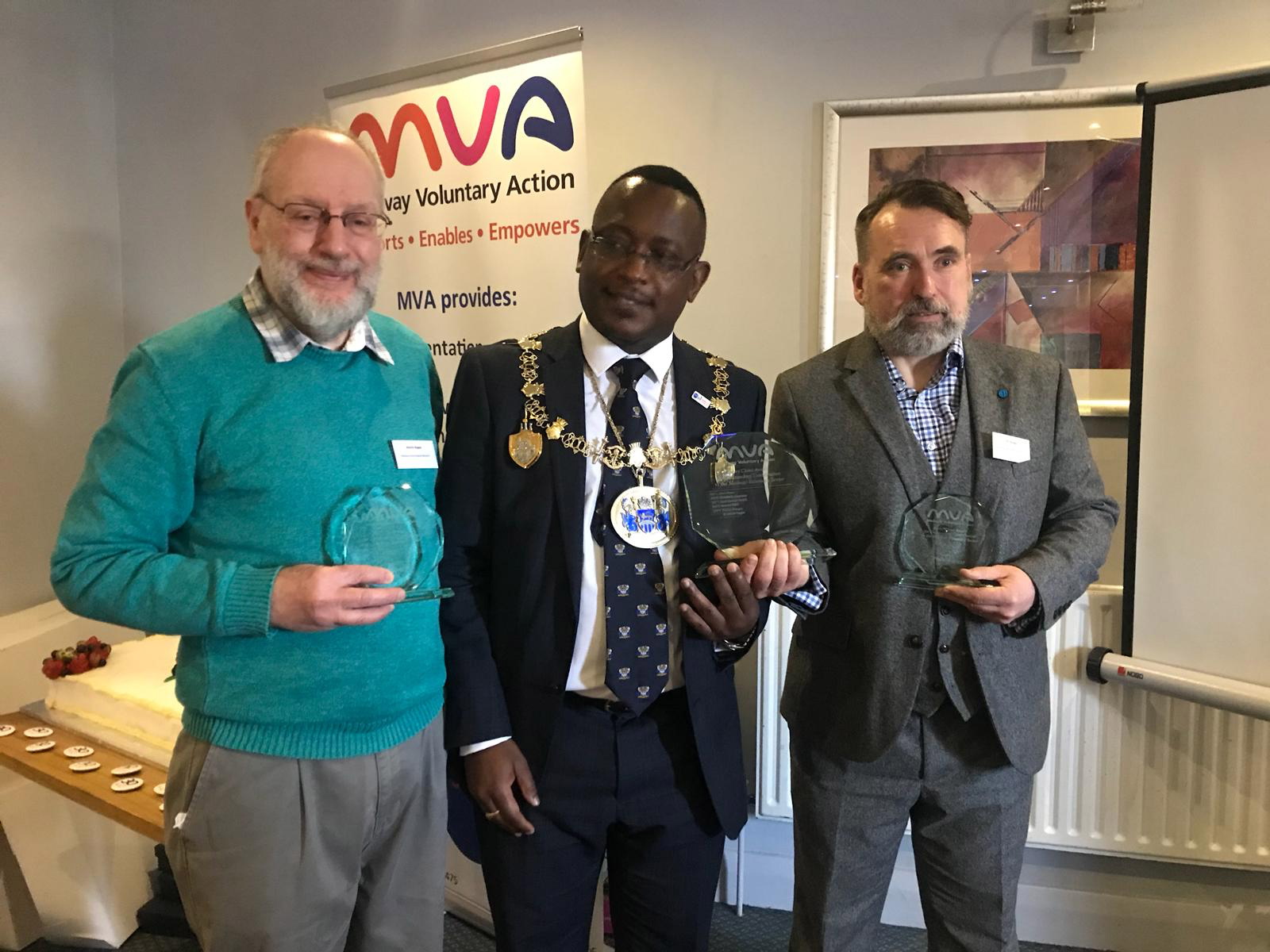 Medway Neurological Network honoured
MNN Co-founders Philip Bungay and Martin Nagler were announced as 2019 winners of the prestigeous Barry Clout award. They were each presented with a glass plaque by the Worshipful Mayor of Medway Cllr. Habib Tejan.
To see a list of all Barry Clout Award 2019 runner-ups, please click
HERE
.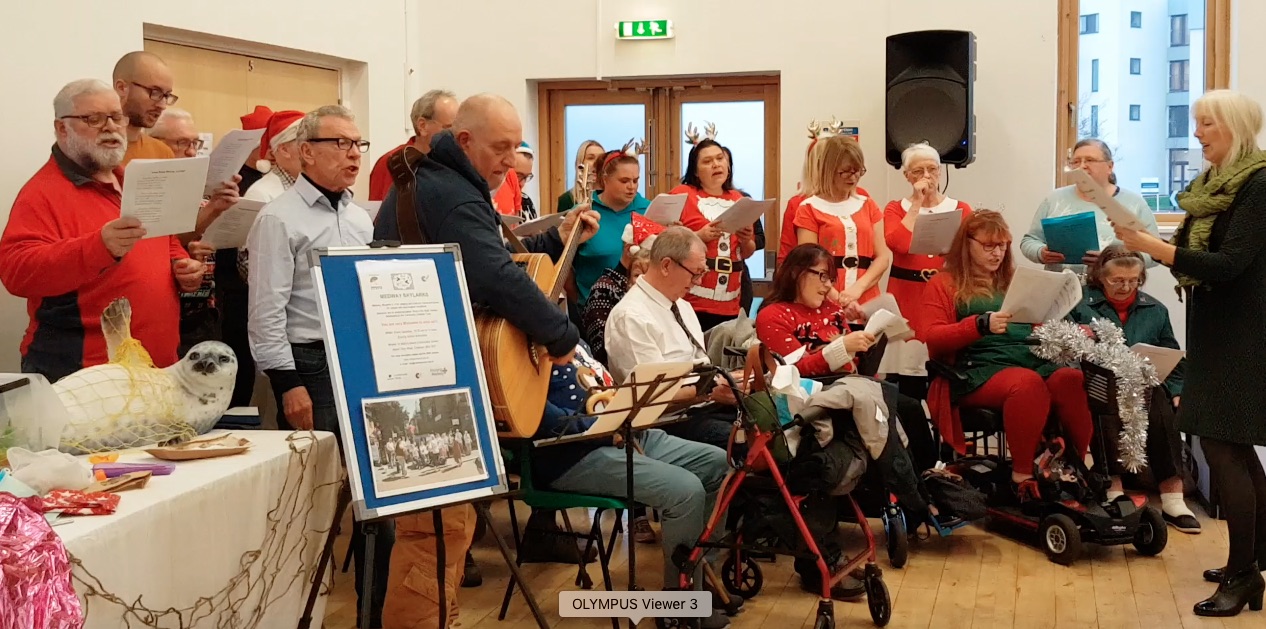 Mayor's Citation
The Mayor of Medway mentioned the Neuro-cafes that MNN had set-up and the singing therapy group - Skylarks - that had sung carols during registration; pictured here singing at the SMICC Xmas Fair.
To find out more about the work of Medway Voluntary Action, please click
HERE
to see an infomation video.

Medway Neurological Network is a full member of the MVA.
MVA is working towards a Medway where communities are active, empowered and connected. It support local not-for-profit organisations, groups and community members to develop skills, build resources and amplify their voice. Its Mission is to be a catalyst for social change to support and empower Medway communities to come together to help improve their lives and solve problems that are important within their communities.

The MVA facilitates: VCSE Leaders Network, Simply Connect Medway, and the Volunteer Network; the Medway Neurological Network fully participates in all of these networks.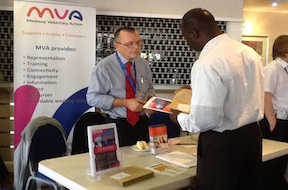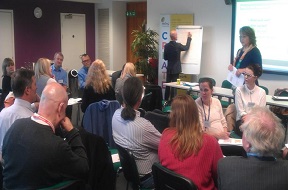 Voluntary, Community & Social Enterprise (VCSE) Leaders Network
The VCSE Leaders Network was created in 2015 to provide leaders of Medway's charity and voluntary sector organisations - large and small - with a stronger voice. The Network provides members with their own platform for debate, sharing of good practice, collaborative working, effective networking and peer support. Led by a Steering Group made up of representative leaders from across the sector, members of the Steering Group give their time to deliver events and actions on behalf of the wider network. The group is facilitated by MVA, as part of the Project Medway initiative.

Medway Clinical Commissioning Group: Neurology Task & Finish Group
Medway Neurological Network has seats on this important Group, with the stated aim:
To carry out an end to end pathway review on those conditions agreed to be the first cohort to be reviewed. The national directive is to achieve a 6% reduction in outpatient appointments, as a group we will look to realign services to ensure that they are most appropriate for the patients and take the following into consideration within the pathway review. This Group is currently focussing on 'Appropriateness of referrals from GP to Secondary Care'.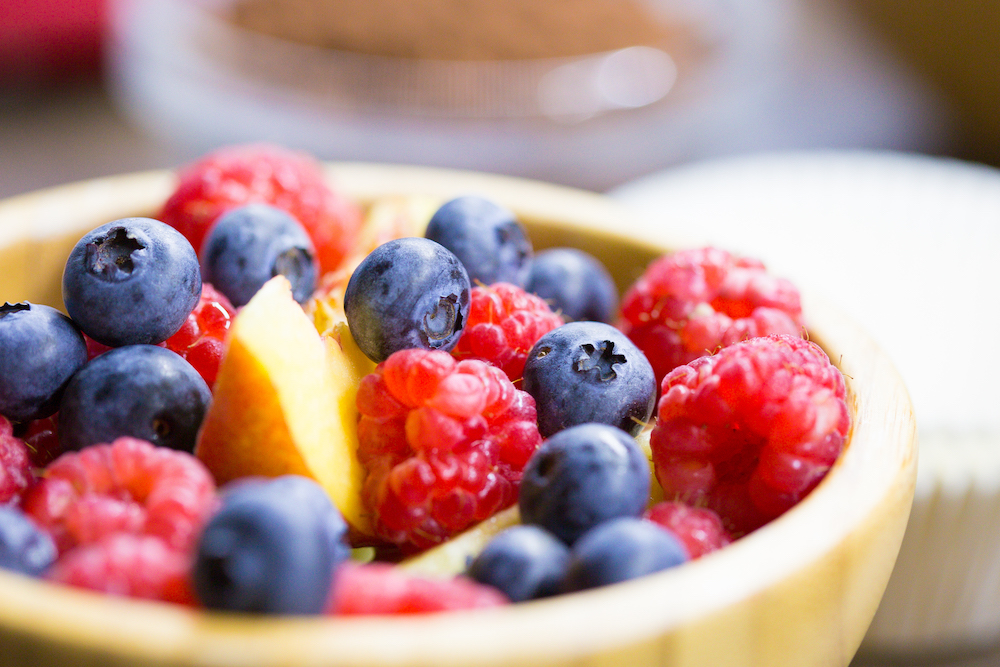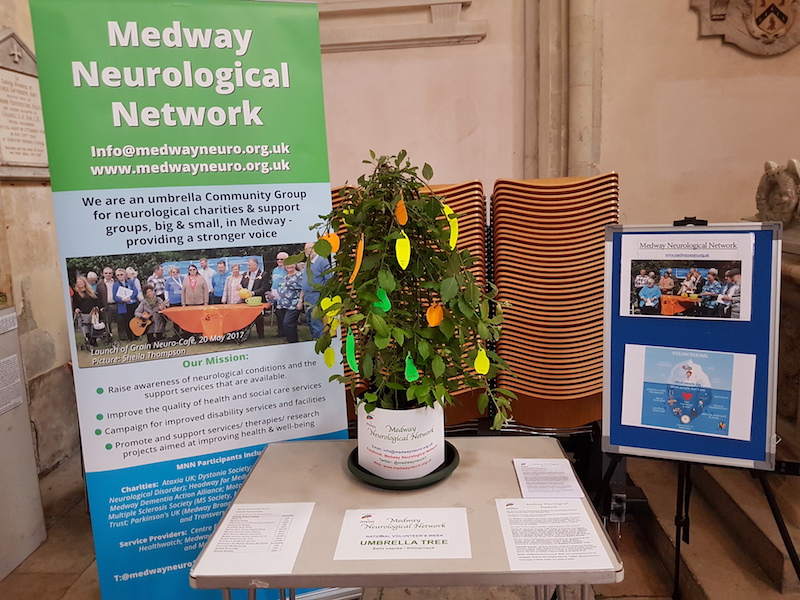 This is a one stop shop for volunteering in Medway. If you're an organisation looking for volunteers, the Medway Volunteer Network will not only help you engage with potential helpers but also offers a range of support to help develop the support you offer to your volunteers.

Medway Neurological Network fully engages with the Medway Volunteers Network, and other MVA intitiatives, such as celebrating National Volunteers Week, see to the left our Volunteers Tree in Rochester cathedral. For more information please go to our
Activities
tab.
Involving Medway
The Involving Medway Pilot, supplied by Red Zebra, was launched on 29th March 2017, and is designed to encourage people to get involved with and help make decisions about health provision in the Medway. The one-year pilot project is funded by Medway Clinical Commissioning Group (CCG), and MVA are working with a range of partners to support the delivery of this pilot.
Involving Medway has organised a series of engagement events, most notable for Medway Neurological Network (MNN) those providing information/ consultation on the Sustainability and Transformation Programme and assocaited Medway Model. These changes to the provision of health and social care promise to deliver much better integration of these services. MNN is working towards ensuring that the Medway Model delivers a BETTER service for those affected by a neurological condition, hopefully by the creation of a one-stop
Neurological Hub
.