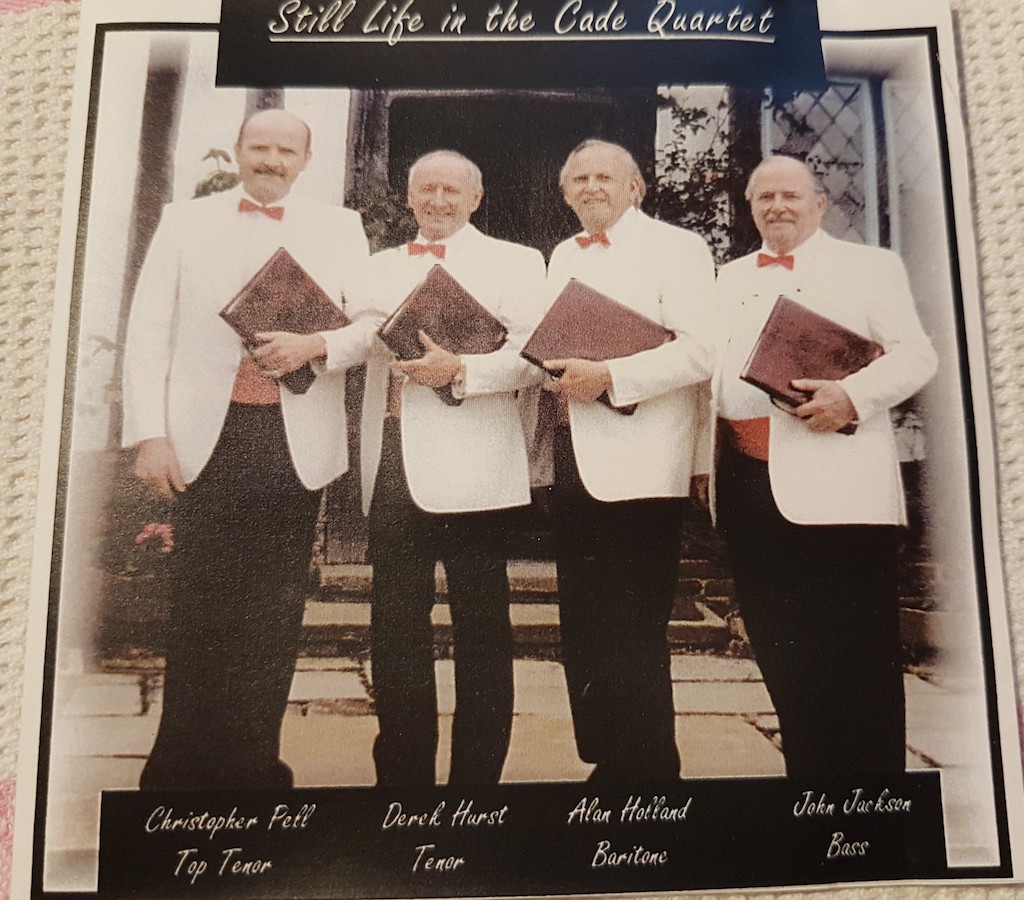 Derek Hurst: the Cade Quartet
Medway Skylarks had the pleasure of having celebrated tenor, Derek Hurst, join us for many of our Zoom sessions. Derek is a member of the Cade Male Voice Quartet that has given over 200 performnces in aid of numerous charities. Although amateurs, the Cade Quartet performs to a very high standard as shown by winning appropriate classes at several music festivals.
Unfortunately, Derek is leaving regular participation in Skylarks to reform the Quartet and start performing again. He has given us a copy of his CD 'Still Life in the Cade Quartet' that includes studio recordingd made in 1997 and live recordings in 1998 at the Quartet's 200th performance and a final live performance in 1999. The album is recorded and mixed by Peter Goody. Members of the Cade Quartet who recorded thie album were: Christopher Pell (top tenor), Derek Hurst (Tenor), Alan Holland (Baritone), and John Jackson (bass).
Here are some links to hear a selection of tracks:
Thank you Derek.