Medway Neurological Network
An umbrella Community Group for neurological charities & support groups
We are an umbrella Community Group for the neurological charities/ support groups active in Medway, Kent, UK
MNN Steering Group Meeting, 9 September 2020, by Zoom
The papers for this meeting can be viewed and downloaded by clicking HERE.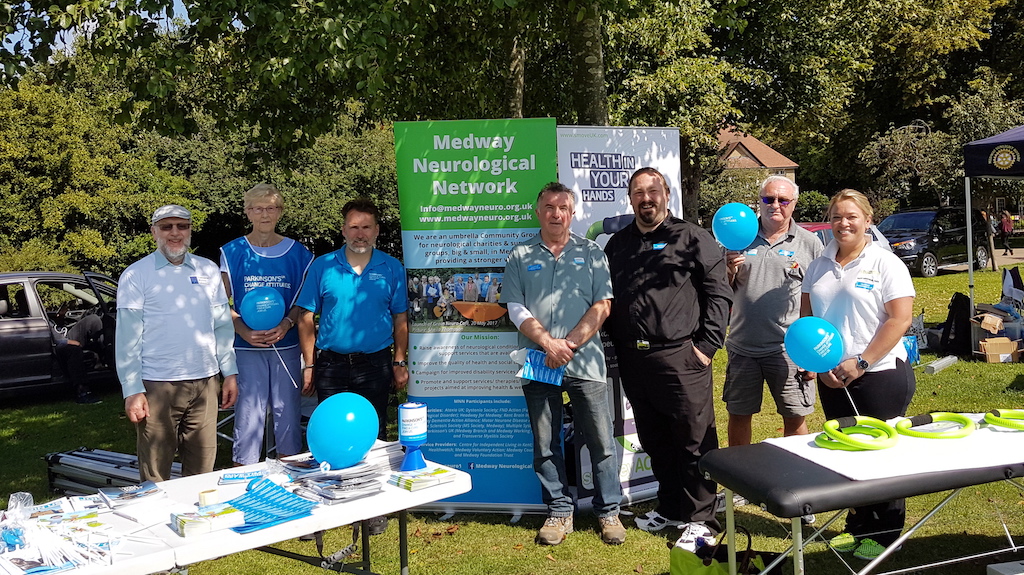 Philip Bungay & Martin Nagler (Co-leads MNN) with Cllr. Vince Maple at the Medway Youth Trust Charity Fair 2017
Download our MNN Information Flyer:
(SkylarksFlyer19e)
Governance of Medway Neurological Network
Download our Terms of Reference:
(tormnnmarch19f.pdf)
Download our Health & Safety and our Safeguarding policies:
(mnnhssafeguardingpolicyb.pdf)
Medway Neurological Network Presentation
Please click
HERE
to view the most recent presentation of our work as given at the Association of Chartered Physiotherapists in Neurology (
ACPIN
) meeting held on 2 October 2019, at the
Universities at Medway
, Pilkington Building.